You might have often seen listings like the 20 best schools or 50 best schools for a specific course. But one moot point that people often forget is the quality of teachers is ultimately what decides the efficiency and success of a course. This is exactly why we have collated the list of the 50 best healthcare management professors in 2016.
---
1.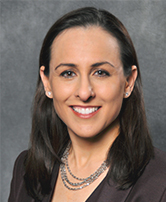 Leemore Dafny: Dafny is a Professor of Strategy, the Herman Smith Research Professor in Hospital and Health Services, and Director of Health Enterprise Management (HEMA) at Kellogg. She graduated summa cum laude from Harvard College and worked as a consultant with McKinsey & Company. She has also been featured in The New York Times, The Washington Post and the like. Dafny is a proud recipient of many teaching awards like the Stanley Reiter Best Paper award.
---
2.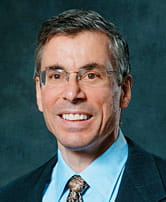 David Dranove: Another famous professor from the Northwestern University's Kellogg School of Management, he has a PhD in economics from Stanford University. He is the Walter McNerney Distinguished Professor of Health Industry Management as well as the Professor of Strategy and Chair of the Department of Strategy. He has written five books including the Economic Evolution of American Healthcare and Code Red as well as authored 100 plus research articles. Professor Dranove has also served as an expert in many antitrust cases.
STRATEGY
Walter J. McNerney Professor of Health Industry Management
Professor of Strategy
Chair of Strategy Department
---
3.
Lawton Robert Burns: He is the Chair of the Health Care Management Department, the James Joo-Jin Kim Professor, a Professor of Health Care Management, and a Professor of Management in the Wharton School at the University of Pennsylvania. He also holds the position of a Director of the Wharton Center for Health Management & Economics. He is Co-Director of the Roy & Diana Vagelos Program in Life Sciences and Management. An MBA from the University of Chicago, Dr. Burns had earlier taught at the Graduate School of Business at the University of Chicago and the College of Business Administration at the University of Arizona. He is a recipient of some distinguished teaching awards including the one from the Board of Institute of Medicine, Health Services Research Section in 2003 and Arthur Anderson Distinguished Visitor, University of Cambridge (UK) in 2001.
Address: 203 Colonial Penn Center, 3641 Locust Walk, Philadelphia, PA 19104
Email: burnsl@wharton.upenn.edu
Office: (215) 898-3711
---
4.

Robert F. Higgins: He is a Senior Lecturer of Business Administration at the Harvard Business School and a Founder and General Partner at Causeway Media Partners. He is also Founding Partner at Highland Capital Partners and recently created a course in the EC called Entrepreneurship in Healthcare IT and Services (EHITS). He is also on the Harvard Faculty Committee for the MD/MBA program. This is in addition to his responsibilities as a director of the National Venture Capital Association and President of the New England Venture Capital Association.
---
5.
Edward H Kaplan: He is the William N. and Marie A. Beach Professor of Operations Research, Professor of Public Health & Professor of Engineering at the Yale School Of Management. His research has often made it to the top publications like the Washington Post, New York Times and the like and has authored over 100 research articles. Among the many noted awards, he has bagged both the Lanchester Prize and the Edelman Award, two top honors in the operations research field.
---
6.
Nancy Kane: Next on our list is Nancy Kane, Professor of Management and Associate Dean for Case-based Teaching and Learning at the Harvard T.H. Chan School of Public Health. Dr Kane also directs the Masters in Healthcare Management Program, which is essentially an executive program formulated for mid-career physicians leading healthcare organizations. She also teaches in Executive and Masters Degree programs in health care financial accounting and analysis, payment systems, and competitive strategy and is part of faculty workshops. She is a recipient of the prestigious national 2011 ASPH/Pfizer Award for Teaching Excellence and the 2006 Roger L. Nichols Excellence in Teaching Award. Incidentally this is the top award at the Harvard T.H. Chan School of Public Health.
---
7.
Michael R. Burcham: He is the Senior Lecturer of Entrepreneurship at the Own Graduate School Of Management, Vanderbilt University. Michael has over 20 years of experience in various forms of healthcare innovation, entrepreneurship, and startup venture coaching. He is also serving as President and CEO of the Nashville Entrepreneur Center, a renowned facilitator for many enthusiastic entrepreneurs.
---
8.
Wayne J. Riley: He is currently the Adjunct Professor of Healthcare Management at the Own Graduate School Of Management, Vanderbilt University. Before this till 2013, he has also served as the 10th President and Chief Executive Officer of historic Meharry Medical College, Nashville, Tennessee. Founded in 1876, this institute is United State's largest, private, independent, historically black academic health center.
---
9.
Cliff Cramer: He joined the Columbia Business School in 2006 and is currently the Adjunct professor in management. He created the Healthcare and Pharmaceutical Management Program at CBS and was director of the Program from its till 2015. Professor Cramer has spent close to three decades in the healthcare, pharmaceutical, and financial services sectors. He has held many noted corporate positions before this including Managing Director at Merrill Lynch in the Global Healthcare Investment Banking Group and Managing Director at JPMorgan in the Corporate Finance Group providing M&A .
---
10.
George Chressanthis: He is currently a Professor of Healthcare Management and Marketing, and Director of the Center for Healthcare Research and Management in the Fox School of Business at Temple University. He has held these positions since July 2010.Additionally he is also the Professor in the Department of Clinical Sciences at the Temple University School of Medicine since 2014. Previously he was associated with AstraZeneca as Senior Director for Commercial Strategic Analysis.
---
11.

Magdalene Rosenmöller: She is senior lecturer in the Department of Production, Technology and Operations Management at the IESE Business School, University of Navarra. She also teaches the second-year MBA elective course on health sector management and addition a lecturer in the executive education department. As a part of her job, she lectures at a wide range of institutions in Europe, Latin America and Asia, including the China European International Business School (CEIBS) in Shanghai.
---
12.
Paul Feldstein: He is the Robert Gumbiner Chair in Health Care Management at the UCI, Paul Merage School of Business. He is regarded as an authority on the economics of healthcare across the US. He has authored six books and more than 60 articles on health care issues and his book, Health Care Economics is one of the most widely used texts on health economics.
---
13.
Bryan C. Schneider: He serves as the director and assistant professor for LETU or the LeTourneau University's Health Care Administration program. He also serves as the associate vice president at the University of Texas Medical Branch (UTMB) Hospital in Galveston, and as a Medical Service Corps officer in the Texas Air National Guard. His career in the healthcare field had its beginnings in the active work he did as part of the United States Air Force. He has also held senior leadership positions within several hospital and health system structures.
---
14.
Su-I Hou: She is a professor at the Department of Health Management and Informatics, and also the HMI Track Coordinator for COHPA's doctoral program in public affairs at the University of Central Florida. Previously she was among the founding faculty member of the College of Public Health at the University of Georgia, and served as the founding director of the Taiwan Public Health Study Abroad Program at UGA-CPH. Hou is a recognized scholar of service learning by the Community-Campus Partnership for Health and is a recipient of the Service Learning Research Excellence Award at UGA.
---
15.
James Dockins: Dr Dockins is an Assistant Professor of Management, Rockhurst University. He specialises in Health Care Leadership program and teaches classes in health systems and international business. He earned a MBA from Lincoln University and his research interests lie in health ethics, access to health care, health policy. He is a well known Fellow of the American College of Healthcare Executives, a member of the Academy of Management. Additionally he serves on the Board of Directors for Primaris, Missouri's federally designated Medicare Quality Improvement Organization.
---
16.
Sandra N. Beebe: She is a Clinical Instructor Of Health Care Management at the College of Applied Sciences and Arts in the Southern Illinois University. She has been associated with SIU since 1999 and earned her Doctorate of Philosophy in Health Education,Southern Illinois University Carbondale, Carbondale, Illinois in 2003. She has been on the American Public Health Association, Chair Membership Committee from 2009-2011 and has been on the Colgate Dental Health Education Advisory Board, known for Furthering Patient Education in the Interest of Dental Health.
---
17.
Dr Sandra Collins: Another member of the Southern Illinois University's, College of Applied Sciences and Arts. Dr Sandra Collins is an Associate Professor of healthcare management there. She has authored many journals in several publications and her research interest includes Human Resources Aspects and Leadership Development in Health Care such as Americans with Disability Act, Succession Planning, and Corporate Social Responsibility.
---
18.
Jon A. Chilingerian: He is a tenured professor at Brandeis University and Adjunct Associate Professor of Public Health and Community Medicine at Tufts School of Medicine. Professor Chilingerian has lectured across the globe including, Armenia, Belgium, Brazil, China, Denmark, England, Netherlands, Singapore, South Africa and Spain. He has also directed the European Health Leader's Program.
---
19.
Gary J. Young: He is Director of the Northeastern University Center for Health Policy and Healthcare Research as well as Professor of Strategic Management and Healthcare Systems, Northeastern University. He is also affiliated with the Health Services Research and Development Service of the Department of Veterans Affairs. Dr Young has also authored several renowned journals.
---
20.
Michael Zemany: He is Assistant Professor and Director of the Health Care Administration at Champlain College. He has been associated with the healthcare arena for 35 years and has played active role in community health services as Education Director. He continues in numerous leadership roles for community health network.
---
21.
Laura Morlock: She is Professor and Associate Chair for Health Management Programs in the Department of Health Policy and Management, Johns Hopkins Bloomberg School of Public Health. Dr. Morlock is a sociologist and her current research projects include evaluations of a number of quality improvement and patient safety initiatives.
---
22.
Dr Patrice Carter: She is currently the Adjunct Professor at Campbell University an dundertakes teaching in several courses in business communications and critical thinking, strategic management and healthcare management. Apart from her academic responsibilities, she is the President and Owner of PJS Consulting Concepts, where she works as a Christian Life Coach, motivational speaker and an author as well.
---
23.
William Koehler: He is the Dean of Bay State College's School of Management. He is an active faculty member, teaching a number of business courses and has been in the acdemic field for more than 19 years teaching across United States, India and Kazakhstan. He is also the owner of three small businesses.
---
24.
Jennifer Wolff: A gerontologist and health services researcher par excellence, Jennifer Wolff is an Associate Professor at the John Hopkins Bloomberg School of Public Health. Among the several other honors that she has been the recipient of, she has bagged the 2012-2013 Atlantic Philanthropies Health and Aging Policy Fellow and the 2002 Marilyn Bergner Award in Health Services Research.
---
25.
Robert Field: A Professor at the Dornsife School of Public Health at the Drexel University, he is nationally known expert in health care regulation and its role in implementing public policy. He is also a lecturer in health care management at the Wharton School of the University of Pennsylvania and a senior fellow of Penn's Leonard Davis Institute of Health Economics.
---
26.
Margarete Arndt: A Professor Emerita at the Clark University, she teaches key courses on Leadership and Decision Making and women in management. She has authored many publications and is also DBA at the Boston University.
---
27.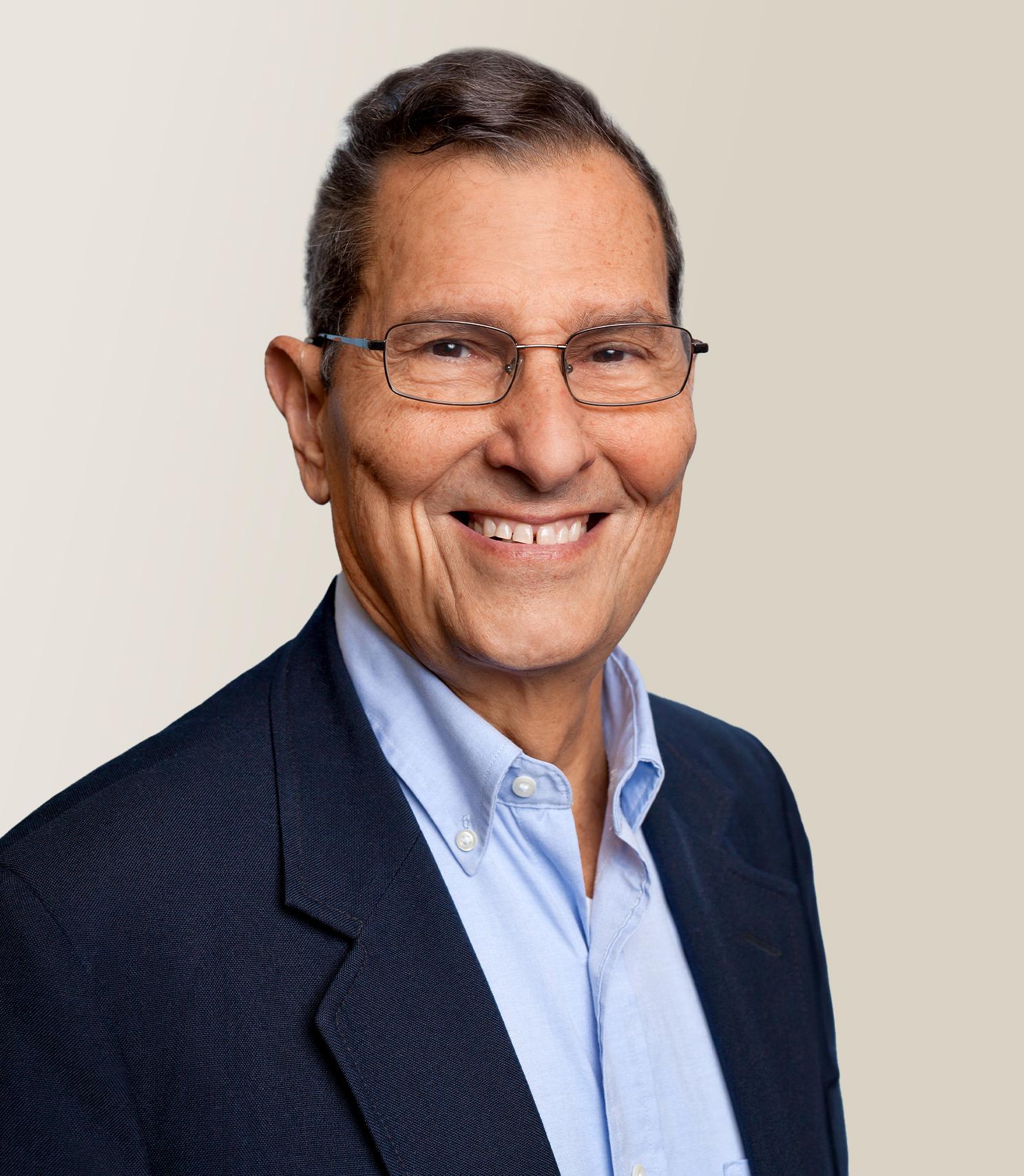 Stephen Davidson: He is the professor at the BU Questrom School of Business. He has authored several renowned research reports and books and has earned his PhD from the University Of Chicago.
---
28.
Tricia J. Johnson: She is an Associate Professor and Acting Associate Chair, Graduate Program in Health Systems Management at the College of Health Sciences, Rush Medical College. She is also the Director, Center for Health Management & Policy Research, Co-Director, Rush Center for Patient Safety Research. Earlier in 2009 Johnson was a Fulbright Scholar and has regularly been recognized, by both students and fellow faculty, for her excellence in teaching.
---
29.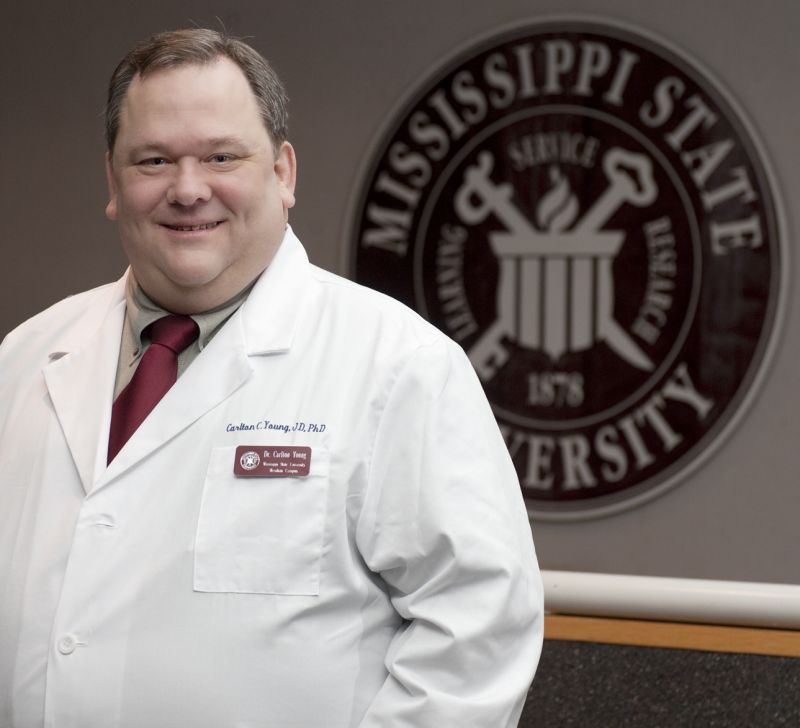 Carlton Chenault Young: He is the Associate Professor of Healthcare Administration at the College Of Business in the Mississippi State University. He has authored several publications and even earned a legal certification from the Supreme Court of Alabama.
---
30.
Laura W. Synnott: She is Associate Teaching Professor of Health Care Policy and Management at the Heinz College. She has also served as the Executive Director of Health Care Programs at Heinz from 2004-2008. Apart from Project Management, she teaches Health Care Management and advises Systems Synthesis projects for students in the MSHCPM program. She is also the founder of a management consulting firm and a Fellow in the American College of Healthcare Executives.
---
31.
Alan Leiken: Leiken is the Co-Director of the Advanced Certificate in Health Care Management, which he co-founded with Professor Sexton of the College of Business. At the Stony Brook University. He mainly teaches graduate courses in Statistics and Health Economics and supervises the practicum projects. He has published over 50 articles in referred journals, has co-edited a book, and written chapters in books on health care efficiency.
---
32.
David Dobrzykowski: He is the Associate Professor at the Rutgers Business School, Newark and New Brunswick. He specialises in the coordination of work and information in supply chains, with a particular interest in healthcare delivery.
---
33.
John Huppertz: He is the Associate Professor and Chair, MBA Health Care Management at the Union Graduate College in Clarkson University. He specialises in Marketing effectiveness and customer satisfaction along with healthcare management.
---
34.
Ron Sakaguchi: He is the course director for an MBA course in healthcare innovation and the graduate capstone business consulting program at the Oregon Health and Science University's Division of Management.
---
35.
Sriram Dasu: He is the Associate Professor of Data Sciences and Operations at the USC Marshall School of BusinessUSC Marshall School of Business. His research has been published extensively and also served as associate editor of Management Science and senior editor of Manufacturing and Service Operations.
---
36.
Dan Adelman: He is the Charles I. Clough, Jr. Professor of Operations Management at the Chicago Booth School of Business. He is a leading expert in business analytics, helping firms and institutions deploy data and decision analysis for strategic purpose. He conducts research on the topic and has authored many journals on related matters.
---
37.
Erin Carlson: She is the Assistant Professor – Health Mgmt & Policy, Assistant Professor at the UNT Health Science Center. She was awarded the Outstanding Faculty in Teaching in 2015 by the Public Health Student Government Association and the preceding year she bagged the Delta Omega Honor Society by the School of Public Health. Earlier the School of Public Health also honoured her as the Outstanding Teaching Faculty Member in 2011.
---
38.
Summer Johnson McGee: She is the Program Director, MS in Healthcare Administration at the University of New Haven. She has been recognized nationally as an expert in health policy, management and bioethics and have published extensively on the issue. In 2014, she was awarded the American College of Health Care Executives Regents Award for Distinguished Faculty.
---
39.
Brandon Ryans: He is currently serving as the new Program-Chair for the health care management program at the Globe University-Online. He has gained expertise in several fields including developing service enhancements, training and development and implementing strategies for enhancement of corporate development.
---
40.

Kathleen Montgomery: She is the Professor of the Graduate Division and held the Edward A. Dickson Emerita Professorship for the the University of California. She is also a visiting scholar at Oxford University, Stanford and UCLA and Honorary Associate of the Centre for Values, Ethics, and the Law in Medicine at the University of Sydney.
---
41.
Jay Goldberg: He is the Director, Healthcare Technologies Management Program and Clinical Professor of Biomedical Engineering at the Opus College of Engineering at Marquette University. He has written extensively on the issue and is a recipient of several grants.
---
42.
Toby Gordon: She joined the Johns Hopkins Carey Business School in 2010 and is an Associate Professor with expertise in the areas of healthcare policy, management of hospitals and health systems, and technology commercialization. She is currently the section editor of Medical Technology for the journal Surgical Innovation, and serves as a healthcare expert for the European Commission.
---
43.
Michael W. Wambach: He is the Assistant Professor at the Grand Valley State University. He specialises on the processes of health sciences education, organizational culture and online learning.
---
44.
Naresh Khatri: He joined as an Associate Professor at the Department of Health Management and Informatics in 2001. Dr. Khatri is also the Senior Associate Editor of South Asian Journal of Global Business Research and the Associate Editor of IIMB Management Review.
---
45.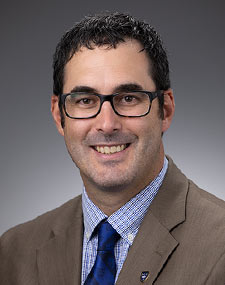 Ryan Sandefer: He is the Asisstant Peofessor at the College OfSt Scholastica. He currently teaches Technology Applications in Healthcare, Monitoring and Evaluating Health Programs, and Applied Research Methods.
---
46.
Louise E. Parker: He is the Professor of Practice in Healthcare Management at the University of Massachusetts Boston. Parker is Consultant to large healthcare systems and public policy institutes and also named investigator/Co-investigator/Co-PI on numerous federal research grants.
---
47.
Bill Todd: He is the Professor of Practice at the Scheller College Of Business. Hios inique perspective helped him earn an invite to teach in the Study Abroad Program at Worcester College at the University of Oxford in 2013 and 2015 and got excellence in teaching awards in both the places.
---
48.
Laura Forker: She is a Professor of Operations Management in the Charlton College of Business.and is currently serving as the Coordinator of the online BS in General Business Administration program. She has co-authored and authored close to 50 journals.
---
49.
Juan E. del Llano Señarís: He is the General Director at the Gaspar Casal Foundation of the Universitat Pompeu Fabra, Barcelona. He is A Master in Business Administration and Management of Health Services and the Director of Management Epimed Network. He is also a research fellow of the Research Center in Economics and Health ( CRES ).
---
50.
Hugh Long: He is the Professor at the Department of Global Health Management and Policy at the Tulane University School of Public Health. Author of many journals, his expertise is in Medicare/Medicaid policy and payment mechanisms.